Elderly 'isolated in English countryside', study finds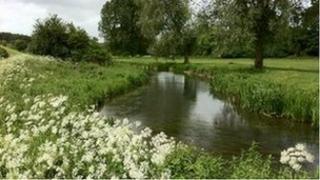 Cuts to bus services and the high cost of heating present problems for many older people who live in the English countryside, a new study has found.
A lack of shops, access to health and social care and difficulties getting broadband also create obstacles, the report by charity Age UK said.
Age UK has called on the government and local authorities to ensure older people have access to services.
Rural communities in the UK are ageing faster than other areas.
'Lonely and isolated'
Approximately half of the rural population is aged over 45, compared with 36% in major urban areas.
Across rural England, the number of people aged over 65 with social care needs is projected to increase by 70% over the next 16 years.
Michelle Mitchell, Age UK's charity director general, said life in rural England for many people is far from idyllic.
"Too many are stranded at home, lonely and isolated, struggling to the shops, post office and even hospital, because of a lack of local bus services," she said.
"The high cost of heating because so many rural homes are badly insulated and are off the mains gas grid as well as the challenge of getting adequate social care all add up to make life in the countryside difficult for many."
She said that with rural communities ageing more quickly that the average "it's more critical than ever that the government and local authorities make sure that the older people who live there, many of them frail and vulnerable, have access to the services and facilities they need".
The report was backed by the Prince's Countryside Fund, which supports people who live and work in rural areas.
Director Victoria Harris said: "We know that rural isolation and lack of services are a real problem across the UK with post offices, village shops and pubs closing at an alarming rate.
"These closures tend to hit groups such as the elderly particularly hard and combined with the decline of local transport it is a major issue."