What would you 'ask the world'?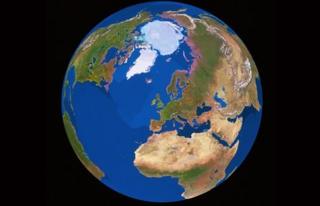 The Today programme is asking listeners to come up with questions to put to tens of thousands of people in more than 60 countries around the world.
The programme will submit two questions suggested by listeners to feature in the Gallup International poll.
A panel including the BBC's Head of Political Research David Cowling and the Today programme's Sarah Montague will then decide which questions will be put forward.
So far we've received hundreds of questions. Some are serious:
Do you and your family have enough food to eat today?
If you could live in another country for one week, where would it be?
What creative solutions are emerging to tackle poverty in your country?
How many children should my children have?
In the event of a crisis, what is the one inanimate object you would save?
Others, less so:
On a nice piece of gammon do you prefer an egg or a pineapple ring?
Have you found any Doctor Who missing episodes? Could you check down the back of the sofa please?
Where IS Wally?
Contact us
There is still time to send us your questions.
You can email us at today@bbc.co.uk, and put "Ask The World" in the subject box, or use the hashtag #asktheworld on Twitter.
You can also write to us at New Broadcasting House, Portland Place, London W1A 1AA.
Gallup International Association is a global network of opinion pollsters polling the world since 1947. It is headquartered in Zurich, Switzerland and is not related to Gallup Organisation headquartered in Washington DC.
The Today programme is broadcast on BBC Radio 4 at 0600 from Monday to Friday, and 0700 on Saturdays.