Decision to block Prince Charles's letters upheld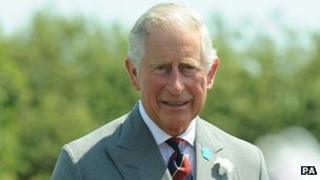 The attorney general's decision to block public disclosure of letters the Prince of Wales wrote to ministers has been upheld by the High Court.
In October, Dominic Grieve stopped the release of Prince Charles's private letters to government in 2004 and 2005.
Guardian journalist Rob Evans asked for a judicial review of the decision.
Judges said it was a "an exceptional case meriting use of the ministerial veto to prevent disclosure and to safeguard the public interest."
'Proper and rational'
The Lord Chief Justice, Lord Judge, sitting with Lord Justice Davis and Mr Justice Globe, at the High Court in central London, refused to overturn the attorney general's veto.
Lord Justice Davis said the reasons given by Mr Grieve for his decision were "proper, rational and make sense".
The letters were from the prince to seven government departments over a seven-month period.
Mr Grieve's decision reversed a freedom of information tribunal ruling approving release of the letters.
The information commissioner had earlier upheld refusals by the government departments to reveal the correspondence.
Mr Evans said Mr Grieve was wrong in law and was "overriding an independent and impartial tribunal".
Politically neutral
Dinah Rose QC, representing Mr Evans, said in a written argument before the court that the attorney general had "adopted an impermissible blanket approach, unreasonably failing to consider the public interest balance in respect of each individual piece of correspondence".
Mr Grieve, the government's principal legal adviser, said his decision was based on his view that the correspondence was part of the prince's "preparation for becoming king".
He said making the letters public could potentially damage the principle of the heir to the throne being politically neutral, and therefore undermine his ability to fulfil his duties as king.
Mr Grieve had issued a certificate vetoing disclosure under section 53 of the Freedom of Information Act 2000 and under the Environmental Information Regulations 2004.
His lawyers argued that his decision to make the section 53 certificate "was plainly a decision that was open to him".
The government departments involved were Business, Innovation and Skills; Health; Children, Schools and Families; Environment, Food and Rural Affairs; Culture, Media and Sport; Northern Ireland Office and Cabinet Office.