Commando comic printing moves from Suffolk to Germany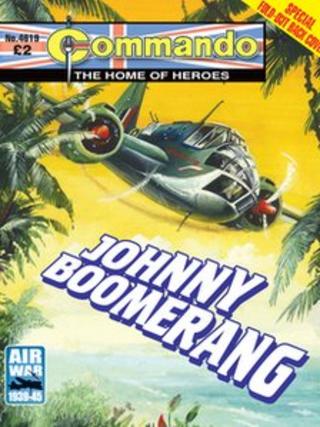 The UK's last surviving war comic has moved its printing from Suffolk to Germany.
Commando, published by Dundee-based DC Thomson since 1961, features heroic tales mainly set in the two world wars where British troops fight the Germans.
Printing of the comic, which used to be carried out by the CPI Group at Ellough in Suffolk has moved to a different firm in east Germany.
DC Thomson said the decision was for "commercial reasons".
"Since the beginning of May, Commando has been printed by St Ives Management Services Ltd at the plant of their sub-contractor, GGP Media GmbH, in Germany," a spokesman said.
"The decision to switch from CPI Group, in Suffolk, followed a comprehensive review of our printing contracts and was made purely for commercial reasons.
"Commando readers will continue to receive the same, top quality product with rich illustrations and exciting storylines."
Four editions of Commando are published each fortnight, each featuring a self-contained story.
The series is up to number 4,619 and the publisher said it has a circulation of 9,600 every fortnight.