Legal powers plan for families of missing people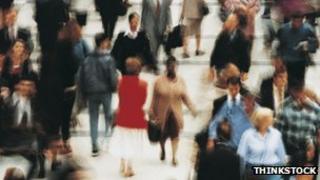 The families of missing people will get more power to handle legal and money problems after the disappearance, under government proposals.
A new power of "guardianship" would allow families in England and Wales to deal with property and administrative tasks such as suspending direct debits.
Currently they can have to wait years for loved ones to be presumed dead.
The Ministry of Justice is proposing a "temporary status" between people who are missing and those presumed dead.
The plans will be subject to a consultation, with a decision on their introduction to be made in 2014.
'Upside down'
Justice minister Helen Grant said: "When a person disappears with no explanation, their friends and family are left with an unbelievable amount to cope with - all of the unanswered questions and difficult emotions.
"We want to do everything we can to help families of missing people to deal with the administrative problems that can make life even more trying at such a difficult time.
"By having guardianship powers in place in those early months we can reduce some of the burdens when people's lives are turned upside down."
The announcement was welcomed by the Missing People support group.
Jo Youle, chief executive of the charity, said: "The absence of guardianship provisions means that families currently face a huge ordeal in managing their missing loved one's affairs.
"Ongoing direct debits can drain a missing person's bank account, some families are forced to pay both halves of a joint mortgage, and some families risk losing their homes."
New laws to be introduced in April 2014 will provide powers to families whose relatives are presumed dead.
The Presumption of Death Act puts in place the legal framework for a certificate of presumed death to be issued. This will allow them to oversee more easily the affairs of someone who is missing and presumed dead.