Law ending exclusively male royal succession now law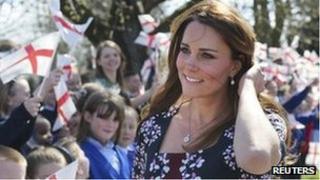 A bill which ends succession to the Crown based on gender has become law.
It means the Duke and Duchess of Cambridge's first child could become monarch, regardless of whether it is a boy or a girl.
Under the previous law, dating back to 1701, women were superseded by their brothers in succession even if they were the first born.
The new act will also allow the future monarch to marry a Roman Catholic.
The Succession to the Crown Act 2013 will come into force once it is approved by all 15 Commonwealth countries where the Queen is head of state.
The legislation was agreed in principle at the Commonwealth heads of government meeting in Perth, Australia, in October 2011.
The change in the law comes ahead of the birth of the Duke and Duchess of Cambridge's first child in mid-July, which as a result of the new law will be third in line to the throne.
As well as changes to succession, the bill will also remove a requirement for descendants of George II to seek permission to marry from the monarch, dating back to 1772, replacing it with a requirement for the first six people in the succession to seek the sovereign's consent.
The current prohibition on the monarch being a Catholic will remain in force, but members of the royal family who marry a Catholic will no longer lose their place in line to the throne.