Operation Yewtree: Freddie Starr facing fresh claims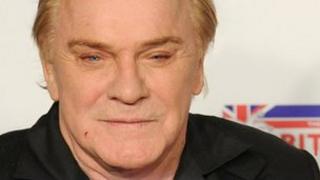 Entertainer Freddie Starr has been rearrested over fresh claims of sexual offences, under the strand of Operation Yewtree unrelated to Jimmy Savile.
Mr Starr, 70, from Warwickshire, was arrested last year on suspicion of sexual offences under the "Savile and others" strand of the operation.
He has previously denied any wrongdoing and has been re-bailed until June.
Operation Yewtree was set up following the revelation of the sexual offences carried out by Jimmy Savile.
The late BBC Radio One DJ and television presenter abused adults and children over more than five decades, according to a Metropolitan Police report.
The NSPCC described him as one of the most prolific sex offenders in its 129-year history.
Operation Yewtree has three strands. One concerns Savile's crimes exclusively, whilst another relates to allegations against Savile and others, and Mr Starr was arrested on 1 November 2012 under this strand.
The third strand, under which Mr Starr was arrested on Wednesday, concentrates on accusations unconnected to the Savile investigations but which emerged as a result of the publicity surrounding Savile.
Mr Starr has previously denied claims that he groped a girl of 14 while in a BBC dressing room with Savile.