Finding work for the military wives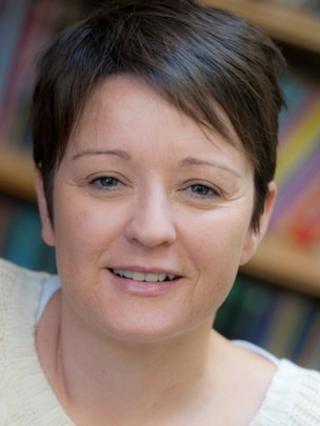 For Emma Cheedy, being married to a serviceman in the RAF has meant life is rarely dull.
Looking after two children and moving house frequently honed her ability to remain cheerful while coping with the challenges of starting afresh every few years.
But that is not the way potential employers saw it when the 37-year-old tried to find paid work.
"Employers and recruitment agencies know where the military patches are in their area. So the first hurdle when you apply for a job is being asked 'What's your address?'.
"And then the question 'So your husband's in the RAF or Army or Navy - how long are you going to be here and is your husband going to go away?'," says Emma.
"And we're not just talking wives. These days, military spouses are also husbands and they can find it even more difficult because people think the man should be the breadwinner while wives can stay at home, as old-fashioned as that sounds."
Suitable employers
One Army wife, Heledd Kendrick, had similar experiences when she first married and moved to Deepcut Barracks.
So she, with neighbour and fellow army wife Jo Kitching, set up Recruit for Spouses last year, a social enterprise recruitment service that aims to match military wives and girlfriends (as well as husbands and boyfriends) with suitable employers.
Since starting in January last year, its website has seen thousands of military spouses sign up, with Heledd as CEO and Jo as business director now focused on spreading the word to employers about the pool of talent they may be missing out on.
Wives and partners of those in the Armed Forces can register for free and get help with writing CVs and preparing for interviews.
The organisation's initial sponsors include several military charities that were keen to help, among them the Royal British Legion, ABF The Soldiers' Charity, and the RAF Benevolent Fund.
'Skill level'
"At Deepcut, I saw such a huge pool of wasted talent because a lot of wives and partners I met were skilled but also finding it very hard to find work," remembers Heledd.
"Many of them had taken on jobs well below their skill level, just to stay in work - and many families need two incomes to get by these days.
"So I came up with the idea of Recruit for Spouses. We try to educate the businesses we engage with to understand the life of a military wife or partner and make them aware of the benefits of employing military spouses, whether that's their diversity and resourcefulness, or the fact that we are used to moving around and being incredibly adaptable."
Jo had a career in publishing, but also had to put her work on the back-burner in order to move with her husband.
"I think some of our partners were a little sceptical at first about the idea of Recruit for Spouses, because there's such a hierarchical thing going on in the military.
"But over the past year they have seen what we've done, and we've had a lot of support from the top of the MoD and the military, and we feel absolutely sure they are 100% behind us and that what we're doing is the right thing."
'Panic attack'
All three women believe that as the armed forces reduce in size, it is even more important for soldiers, sailors and air personnel deployed on operations to know that their partners are happy and well-supported back at home - and for many, that means being in work.
Thanks to help from Recruit for Spouses, Emma is now working as a support co-ordinator for children from service families in five local primary schools around High Wycombe.
"I hold the honour of being the first RAF wife to gain employment through Recruit for Spouses. A job came up I thought I could do, so I contacted them and then had a panic attack as I hadn't had a proper job for 10 years and hadn't got a CV," she admits.
"I hadn't even had an interview in nearly 15 years, because the job I got as a school dinner lady I got through volunteering. They were really helpful and really supportive and without their encouragement I wouldn't have got a job. "
Companies such as BP and Capita have already signed up several military spouses, which Heledd says has made a real difference to serving partners' morale.
New lease
"We've been contacted by servicemen out in Afghanistan saying 'Thank you' for helping - they say 'we can now get a mortgage or plan a holiday', as many families can no longer survive on one income.
"And if your husband is deployed, you want to be busy rather than worrying and watching the news every few minutes."
For Emma, going back to work has brought a new lease of life. She wants all employers to realise what military spouses can offer.
"We have a 'go-get 'em' attitude. You can't just put your life on hold because your husband's gone to Afghanistan for six months so you get on with it - and you face each challenge as it comes," she says.
"I had to juggle my job while my husband was deployed and my children were ill. Military spouses want to work. We want to earn our money, give back to society and have a bit of normality during what can sometimes can be a really turbulent time being in the Armed Forces."