European court adjourns prisoner voting case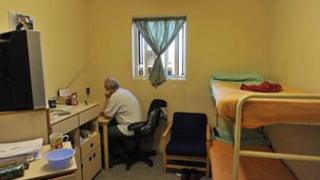 Human rights judges have adjourned until September consideration of more than 2,300 legal cases against the UK over prisoner voting rights.
A European Court of Human Rights test case ruled that the current UK blanket ban on prisoners voting in elections is a breach of their human rights.
A total of 2,354 follow-up legal complaints from prisoners are pending.
ECHR judges hope Parliament will have voted on government draft proposals for complying with the ruling by September.
MPs have been offered three options - keeping the current ban on all convicted prisoners voting - something Strasbourg has warned will not do.
The second option would allow prisoners sentenced to fewer than six months in prison to vote, or the third option would allow prisoners sentenced to fewer than four years in prison to vote.
A spokesman at the Council of Europe, which oversees the European Court of Human Rights, said the postponement did not amount to an ultimatum to Parliament.
In February 2012, MPs voted by 234 to 22 to keep the blanket ban, in response to a government proposal to give the vote to offenders sentenced to a custodial sentence of under four years.
The coalition subsequently indicated it would respect Parliament's wishes by doing the minimum needed to comply with the ECHR ruling.
Not complying with the ECHR could lead to thousands of compensation claims by prisoners.