Whitehall role in NHS staff pay-offs revealed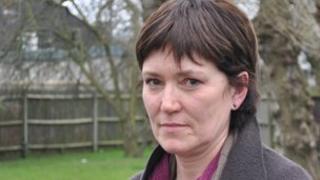 The Department of Health plays a key role in vetting severance payments to NHS staff, including money offered to whistle-blowers, it has emerged.
The health secretary has recently warned health managers not to gag genuine whistle-blowers.
The department had said it took no part in drawing up the "gagging" clauses in compromise agreements.
But it has now confirmed that since 2005 it has vetted all proposed special severance payments to NHS staff.
The DoH revealed that its officials had approved more than 400 severance payments in the last five years, but it said it did not know how much of the money may have been tied to so-called gagging clauses - the BBC Radio 4 Today programme's Andrew Hosken reported.
Since April 2008, it received 578 applications for the special payments from NHS trusts in England, rejecting 171 or 30%. It submits the applications to the Treasury for final approval.
'Shock'
Conservative MP Sir Peter Bottomley, a campaigner on behalf of NHS whistle-blowers, said: "It's a shock that it hasn't been acknowledged before."
The BBC's Andrew Hosken said few people appreciated the central vetting role played by the DoH, believing it was mainly an issue between local trusts and individual staff members.
A spokesman for the DoH said, 'We have consistently made clear to the NHS that local policies should prohibit employment contracts and compromise agreements from including confidentiality "gagging" clauses which seek to prevent people from speaking out on issues which are in the public interest.
'Sir David Nicholson [chief executive of the English NHS] wrote to NHS organisations last year to remind them of their responsibilities in this area and Jeremy Hunt [Health Secretary] has since written to the NHS to be clear that they must not just comply with the letter of the legislation and guidance, but also the spirit of it.'
The DoH said there had been a significant fall in the number of approved severance payments. Since April 2010, the Department had rejected half of the 171 submissions for money it had received from trusts.
The spokesman added: "The department's role in this process is to ensure that public money is being used appropriately. The number of approved special severance payments in NHS Trusts is coming down. In 2011/12, there were just 20 approved cases in NHS Trusts, up to a maximum total value of £540,000. In 2012/13, so far, there have been just seven approved cases, up to a maximum total value of £66,000."
Baby P
In 2006 Dr Kim Holt, a consultant paediatrician, raised concerns at staffing levels and expertise at the St Ann's community paediatric unit in Haringey, north London. A year later, a locum missed tell-tale signs of abuse in 17-month-old Peter Connelly (Baby P) - who died from his injuries two days later on 3 August 2007.
Dr Holt later refused the offer of £120,000 as part of a compromise agreement which she said would have gagged her from speaking out. Her employers at Great Ormond Street Hospital deny trying to silence the doctor and say they investigated her concerns.
Dr Holt provided documents proving the involvement of both the DoH and Treasury in her case.
She said: "When you hear of Jeremy Hunt writing to trusts and telling them to stop doing these sorts of agreements with gagging clauses as recently as a couple of weeks ago, I think he also needs to look a little bit closer within the DoH to see what's going on because it's coming from the DoH.
"Within the last month I've spoken to two consultants who've been gagged and are absolutely desperate about it so it's still going on."
Questions
Cathy James, chief executive of the whistle-blowing charity Public Concern at Work, urged the DoH to supply all its data to an inquiry led by both the health select committee and Employment Relations Minister Jo Swinson.
She said: "Jo Swinson has said she is going to call for evidence to the Public Interest Disclosure Act. She could start looking in the DoH and looking at these issues and looking at these agreements.
"How many have there been? How much public money has been spent? And what do these agreements say? Do they say you can never speak about this again? Because if that is the case, that is wrong."