Ikea meatball batch withdrawn in UK over horsemeat find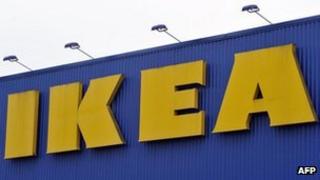 Ikea has withdrawn a batch of frozen meatballs from sale in the food section of stores in the UK, and other European countries, after tests in the Czech Republic found traces of horsemeat.
The meatballs in 1kg packs were made in Sweden, and labelled as beef and pork.
The furniture giant, which has 18 stores in the UK, said its own controls had not shown any traces of horsemeat.
It said one batch was being withdrawn as a precaution pending more tests, but the product line would remain on sale.
It said the move did not affect the supply of meatballs to Ikea restaurants in the UK.
Horsemeat was first discovered last month in frozen burgers on sale in the UK and the Republic of Ireland, and since then traces have been discovered in processed beef products and prepared meals across the EU.
In a statement, Ikea said it took the Czech test results "seriously".
It added: "Already two weeks ago, Ikea Group initiated DNA analyses of all meat products in the range. Twelve tested samples of different batches of meatballs showed no traces of horse meat.
"To validate the test results, we are now initiating further tests on the same production batch in which the Czech Republic authorities found indications of horse meat."
EU talks
Ikea said it was "committed to serving and selling high quality food that is safe, healthy and produced with care for the environment and the people who produce it".
It added: "We do not tolerate any other ingredients than the ones stipulated in our recipes or specifications, secured through set standards, certifications and product analysis by accredited laboratories."
The firm said it had also issued "a sales stop" of the concerned batch in Sweden, Denmark, Slovakia, the Czech Republic, Hungary, France, Portugal, Italy, Netherlands, Belgium, Spain, Greece, Cyprus and Ireland.
The discovery comes as European Union agriculture ministers meet in Brussels for talks widely expected to focus on the horsemeat scandal.
The Czech Republic's state veterinary administration said it found traces of horsemeat in the Ikea product as part of its testing programme.