Operation Elveden: Prison worker faces misconduct charge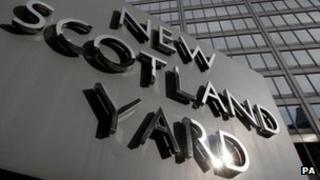 A prison worker has been charged with passing on information about a "high-profile" prisoner to The Sun newspaper in exchange for £3,350.
Richard Trunkfield, 31, was charged with misconduct in public office at HMP Woodhill, in Milton Keynes.
The operational support officer was investigated by officers from Operation Elveden examining alleged leaking of information by public officials.
Mr Trunkfield, of Moulton, Northants, will appear in court at a later date.
He is alleged to have "wilfully misconducted himself to such a degree as to amount to an abuse of the public's trust" while working at the prison between 2 March 2010 and 30 April 2010.
Alison Levitt, QC, principal legal adviser to the director of public prosecutions, said: "It is alleged that in 2010 Mr Trunkfield provided information to The Sun newspaper in breach of the terms of his employment and was paid £3,350.
"The charge relates to an allegation that Mr Trunkfield provided details to the newspaper about a high-profile prisoner."
The Prison Service would not comment on whether or not Mr Trunkfield is still working at the prison.
Operation Elveden is running alongside Operation Weeting, the Met Police inquiry into phone hacking, and Operation Tuleta, which is an investigation into computer hacking and other privacy breaches.