The violence behind closed doors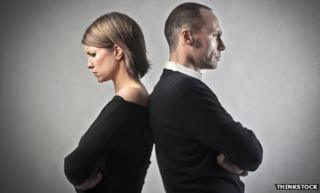 New figures published on Thursday offer a chilling insight into the violence and abuse that goes on behind closed doors. According to the data, two million people in England and Wales suffered sexual assault, violence, threats or abuse at the hands of a partner or family member last year.
Despite a much greater focus on domestic crime by police, it is a number that has barely changed in four years.
The data comes from the Crime Survey of England and Wales (CSEW) which regularly asks people about their personal experience of crime. Breaking the numbers down reveals that 1.2 million victims were women and 800,000 were men, a far higher proportion of male sufferers than people might have thought. Domestic abuse is not just a women's issue.
Violent Crime and Sexual Offences, 2011/12
[611KB]
The survey suggests, though, that it is an issue of the poor, the sick and the separated.
The pain of relationship breakdown is vivid in these figures. Among couples who had separated, 21% of women and 11% of men were victims of domestic abuse. For those in a marriage, the figure is 3% for both sexes.
Women who are unemployed are more than twice as likely to have experienced domestic violence or abuse in the last year than those with a job, 15% compared with 6%. For men it is 7% against 5%.
There is a clear correlation between lower incomes and higher risks of being a victim of domestic abuse. For men and women with incomes of less than £10,000 a year, the proportion affected last year was 9% and 12% respectively. Among those earning £50,000 or more, the risk falls to 4%.
Those with a long-standing illness or disability are also in greater danger - 13% of women in that category and 7% of men suffered domestic abuse last year compared with a general likelihood of 7% and 5% respectively.
These are often repeat crimes. A fifth of victims say they were affected at least three times, almost a third said they had suffered domestic abuse at least twice.
This data echoes the finding from a new Freedom of Information request that shows up to a third of domestic incidents recorded by the police are classified as repeat incidents. The FoI request was published on Thursday by the Shadow Home Secretary Yvette Cooper, who says the scale of domestic violence is "disturbingly high".
"Some police forces and local councils do a great job working together and some are piloting early intervention schemes to identify and help those most at risk, but everyone could do more," Ms Cooper argues. "We need a new national board to set standards and drive change."
The same FoI request also shows that one in 10 of all 999 calls to the police relate to incidents of domestic violence. In some force areas, it is as high as one in five.
This might actually be a positive development. Victims are less reluctant to contact the police and more likely to trust them to deal with their cases sensitively and seriously.
Evidence for that comes in the official figures on rape. While the crime survey suggests little significant change in the incidence of rape over the last few years, the number of rapes reported to the police has risen from about 6,600 in 1997 to 16,000 in 2011/12.
Nevertheless, with the survey data suggesting violent crime has halved since 1995, the prevalence and intractability of domestic abuse is a cause for concern. The government says it regards the issue as a priority, and from next month the definition of domestic violence will be widened to include those aged 16-17 who are subject to psychological, physical, sexual, financial or emotional abuse.