Operation Yewtree: Man, 65, arrested in London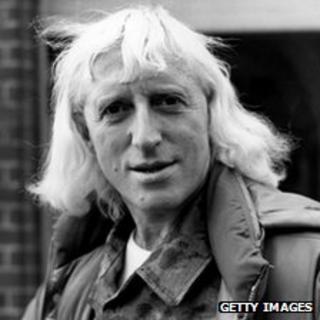 Detectives investigating allegations of historical sexual abuse have arrested a 65-year-old man in south London.
The operation was set up in the wake of the Jimmy Savile scandal, but the arrest is part of the strand looking at complaints against people who are not connected to the late BBC presenter.
Scotland Yard said: "He falls under the strand of the investigation we have termed 'others'."
He is the 11th person to be questioned as part of Operation Yewtree.
Ten have been arrested and one suspect was interviewed under caution.
The Met said they were not prepared to disclose any further details on the latest arrest, which was made on Tuesday morning.
Savile, who died in 2011 aged 84, was a Radio 1 DJ and the presenter of the Jim'll Fix It show on BBC One.
Last month a Metropolitan Police report said he had abused adults and children across the country over a time span of 50 years. The NSPCC said Savile had been one of the most prolific sex offenders in its 129-year history.
High-profile names
Operation Yewtree is the Met's investigation into the allegations that have arisen since Savile was accused of abuse.
The operation has three strands.
One is looking specifically at the actions of Savile and the second strand concerns allegations against "Savile and others".
The third strand relates to alleged complaints against other people unconnected to the Jimmy Savile investigations.
High-profile names arrested in connection with the investigation are PR consultant Max Clifford, comedian Freddie Starr, DJ Dave Lee Travis and former TV producer Wilfred De'Ath, who all deny any wrongdoing. Gary Glitter, 69, whose real name is Paul Gadd, who was also arrested, has not yet made a statement.