Man charged in Syria terror inquiry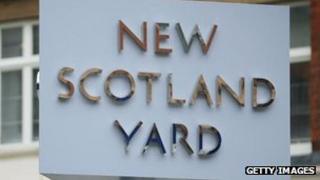 A 31-year-old man from east London has been charged with preparation of terrorist acts in Syria.
Najul Islam, from Stratford, is accused of financing travel arrangements for two other men and supplying them with equipment including night vision goggles, medical supplies and a car.
He was charged at Westminster Magistrates' Court and remanded in custody to appear at the Old Bailey on 28 January.
Mr Islam was arrested on Thursday.
He was seized in east London after a warrant was granted by a district judge.
Mr Islam was originally arrested on 10 January and was released without charge six days later.
Two other men - 24-year-old Jubayer Chowdhury and Shajul Islam, 26 - have previously been arrested and charged in connection with the same investigation.
The two men were charged with the unlawful imprisonment of British photographer John Cantlie and Dutch journalist Jeroen Oerlemans in a Syrian camp in July 2012.