Andrew Marr continuing to progress after stroke, says BBC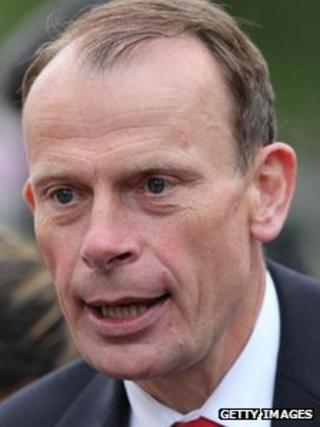 Broadcaster Andrew Marr is conscious and "continuing to progress" as he recovers in hospital after a stroke, the BBC has said.
The 53-year-old journalist and television presenter, who was taken ill on Tuesday, is "responding to medication", a spokesman added.
"He and his family are touched by all the warm wishes and support."
The Andrew Marr Show and Radio 4's Start The Week, will be broadcast with guest presenters in his absence.
The BBC said that James Landale will present The Andrew Marr Show this Sunday.
Born in Glasgow, Marr, 53, began his career in journalism on The Scotsman newspaper in 1981, later moving to London to become its political correspondent.
He was part of the team which launched The Independent in 1986, later becoming its editor.
He joined the BBC as political editor, in May 2000.
Marr has also presented a number of history programmes along with his politics show and has had five books published.
Marr is married to journalist Jackie Ashley and has three children.
Many of Marr's colleagues and guests have expressed support on Twitter.
Responding to the latest announcement, Nick Robinson, the BBC's current political editor and Marr's successor, tweeted: "Excellent news that Andy Marr is conscious and continuing to make progress after his stroke. All thoughts with him, Jackie and his family."