Tony Nicklinson's widow to continue right-to-die fight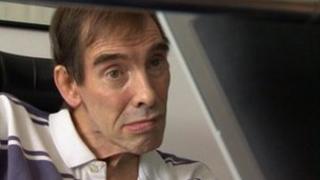 The family of a man who lost a legal battle for the right-to-die has won permission to continue his campaign and appeal against the High Court ruling.
Tony Nicklinson, 58, died at his home in Melksham, Wiltshire, in August 2012, a week after he failed in his bid to end his life with a doctor's help.
He was paralysed by a stroke in 2005 and suffered from locked-in syndrome.
His family's test case is over whether medical help can legally be provided to those seeking the right to die.
Mr Nicklinson's widow Jane pledged in September to continue her husband's fight but judges refused to make her a party to the proceedings.
The Court of Appeal has now given permission for her to challenge the High Court decision.
Mrs Nicklinson has admitted it is likely to be a long campaign, fraught with legal technicalities, but said the family was determined to continue.
On her Twitter account she said it was "good news indeed".
'Terrible predicament'
Father-of-two Mr Nicklinson, who was paralysed from the neck down, had been refusing food and contracted pneumonia after he was left "crestfallen" by the court's decision.
His family had vowed to continue his campaign after he died on 22 August but the High Court refused to allow the case to proceed further.
The judges said they were "deeply conscious of Mrs Nicklinson's suffering" but did "not consider that the proposed appeal has any real prospect of success".
Turning down Mr Nicklinson's bid in August, the court referred to his "terrible predicament" and described his case as "deeply moving and tragic".
But Lord Justice Toulson, Mr Justice Royce and Mrs Justice Macur unanimously agreed it would be wrong to depart from the long-established legal position that "voluntary euthanasia is murder, however understandable the motives may be".
The judges also heard that a second applicant known as "Martin" needed assistance to end his life after a stroke.
They ruled that the current law did not breach human rights and it was for Parliament, not the courts, to decide whether it should be changed.