Government payment services to go online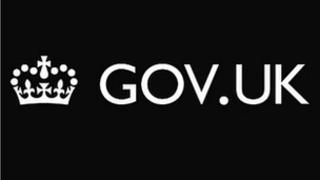 All government departments that handle payments from the public are planning to put the services online, the Cabinet Office has announced.
The move will save taxpayers up to £1.2bn by 2015, and about £1.7bn a year thereafter, Minister for the Cabinet Office, Francis Maude, said.
The first wave of services to go online include tax self-assessment, visa applications, patenting and pensions.
Campaign group the Taxpayers' Alliance welcomed the move.
Every year the government handles more than one billion transactions across 650 services.
Digital services can be 20 times cheaper than by phone, 30 times cheaper compared to post, and 50 times cheaper than a face-to-face transaction, said the Cabinet Office.
'Digital by default'
Mr Maude said the government was embracing a "digital-by-default agenda".
"Today we've set out exactly how we will make it easier for people to do things like apply for pensions and car tax online. As a result we will save people time, money and stress - while making the taxpayer savings in excess of £1bn and setting Britain up as a world leader," he said.
"Like the best businesses, we will deliver services online whenever possible, to cut costs and put our customers in control.
"Members of the public will be able to access our information and services when it's convenient to them."
Matthew Sinclair, chief executive of the Taxpayers' Alliance, which campaigns for lower taxes, said: "Making things simpler, like the tax code or the welfare system, while improving access online, will not only deliver better value for taxpayers' money but also save time for ordinary families when it is at a premium.
"Departments need to ensure as they move online that the procurement process takes account of mistakes in the past and delivers value for taxpayers' money."