Phone hack police arrest man, 46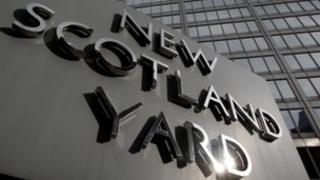 A 46-year-old man has been arrested on suspicion of perverting the course of justice by detectives from the Met Police's phone hacking investigation.
He was held at his south-west London home by police from Operation Weeting.
He was taken into custody at a south London police station for questioning and later bailed until mid February.
Scotland Yard launched Operation Weeting last year. It runs parallel to an inquiry into corrupt payments by journalists to officials.
The man is the 26th person arrested by officers working on Operation Weeting, the police investigation into claims that reporters hacked into mobile telephones to obtain stories.
Eight people, including Rebekah Brooks and Andy Coulson, are facing a total of 19 charges relating to phone hacking.
The two ex-News of the World editors are among seven of the now-defunct paper's former staff facing charges of conspiring to intercept voicemails.
The phone-hacking allegations led to the closure of the News of the World in July 2011 and the setting up of the Leveson Inquiry into press ethics.