Leveson Inquiry: Public invited to review press code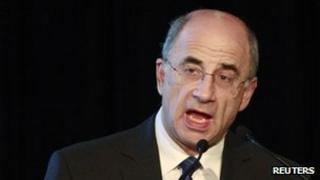 Five lay people will be invited to take part in a review of the newspapers' code of practice in the wake of the Leveson report into press ethics.
Currently the Editors' Code of Practice Committee consists of 13 editors, but five lay people will join it to review the code.
Its definition of public interest will be revised "with urgency", the committee said.
A review had been suggested by Lord Justice Leveson.
He also recommended that lay people be appointed to the committee.
'Prompt response'
In future it is proposed the number of editors will be reduced by three, to 10, and five lay people, including the chairman and director of the new regulator, will join as full members.
The committee also announced that a new "compliance clause" will be added to the code.
It will state that all editors must offer readers a "clear and effective" means of making complaints, and must publish corrections and apologies promptly.
The review will also encourage newspapers and magazines to urge their own readers to contribute to the code review.
It is hoped the proposals will "ensure high standards of journalism in a fast-changing media world", the committee said.
Committee chairman and Daily Mail editor Paul Dacre said: "Lord Justice Leveson recognised in his report that the Editors' Code was praised by witnesses to his inquiry.
"He also recommended improvements - and the committee is determined to meet this challenge as promptly and positively as possible."