Operation Tuleta: Man questioned in privacy breach probe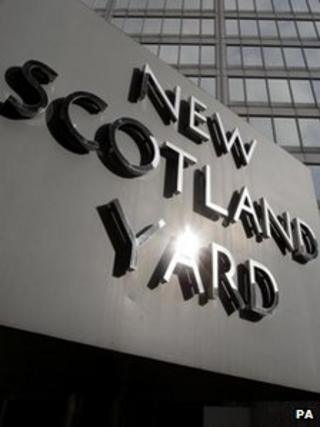 A 55-year-old man has been questioned as part of a police inquiry into alleged breaches of privacy.
The Metropolitan Police said the man was arrested at his home in East Sussex on Tuesday and later bailed.
He is the 19th person to be arrested as part of Operation Tuleta, the Met's probe into the alleged illegal hacking of computers and mobile phones.
Police added his arrest was not directly linked to any news group or the activities of journalists.
The 55-year old was arrested on suspicion of conspiracy to commit offences under Section 3 of the Computer Misuse Act 1990 and Sections 1 and 2 of the Regulation of Investigatory Powers Act 2000.
Operation Tuleta is being run alongside two other investigations into hacking and corruption.
Operation Weeting is looking at alleged phone hacking, and Operation Elveden is an inquiry into claims of corrupt payments to public officials.