UK man awaits Pacific yacht rescue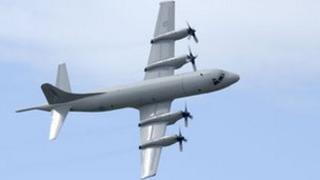 A British man and a woman from New Zealand are waiting to be rescued after their yacht rolled in the Pacific Ocean, authorities say.
It is about 700km (434 miles) south-west of Tonga and 1,260km north-east of New Zealand, rescue co-ordinators said.
The yacht, called Windigo, righted itself after being damaged on Wednesday but is taking on water and could sink.
The 52-old-man and 43-year-old woman are understood to have mild to moderate head injuries.
The man also hurt his back when the 11.6m (38ft) vessel rolled after leaving Tonga two days ago.
There are few vessels in the area, which has been affected by 75km/h winds.
A message from an emergency beacon on the yacht was received on Wednesday at 18:30 New Zealand time (05:00 GMT).
A freighter and a yacht are expected to reach the Windigo at 0100 on Friday, but no rescue would be attempted until daybreak, the Rescue Co-ordination Centre said.
A flight overhead by a French navy aircraft Noumea has confirmed the yacht is still floating and has established radio contact with the crew.
A Royal New Zealand Air Force P3-Orion later took a position above the yacht where it remained for three hours and dropped a life raft.
A New Zealand Navy patrol boat has also been sent to assist.
Search and rescue mission co-ordinator Keith Allen said sea conditions were becoming less severe but remained rough.
"It will be extremely uncomfortable and the people aboard are tired, but the yacht is still afloat so the correct approach is to remain onboard."