Q&A: North Wales abuse scandal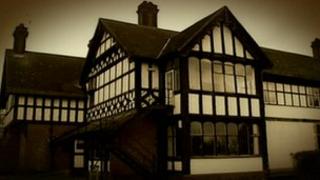 A fresh inquiry into allegations of child abuse in north Wales children's homes in the 1970s and 1980s has been ordered by the prime minister.
This comes after a man who was sexually abused as a child in care in Wales told BBC Newsnight that the Waterhouse Inquiry which issued a report on the scandal in 2000 failed to uncover the full scale of the scandal.
What were the original allegations?
From 1974 to 1990, shocking cases of abuse took place at children's homes in north Wales, of vulnerable children who were supposed to be looked after by those who were instead abusing them.
Their mistreatment took the form of sexual, physical and mental abuse by staff at the homes, and, it is claimed, by others from outside the care system. Victims have also spoken of being taken out the homes to visit abusers who were not employed within the care system.
Complaints were eventually made about abuse at 40 homes across north Wales, with most allegations centring on seven.
What investigations have already taken place?
A North Wales Police investigation in 1991 into allegations of abuse in homes in the former county council areas of Clwyd and Gwynedd came about following information from a Gwynedd social worker.
A total of 150 former residents in homes then came forward, claiming to have been victims of abuse.
In March 1994 Clwyd County Council commissioned an independent inquiry from John Jillings, former director of children's services in Derbyshire, into claims of widespread abuse across north Wales. But the inquiry's report was never published and the copies were pulped amid legal concerns that they contained defamatory information.
In the wake of this, and amid growing public pressure, in 1996 the-then Secretary of State for Wales, William Hague, ordered an inquiry into allegations of hundreds of cases of child abuse in care homes in the former county council areas of Clwyd and Gwynedd between 1974 and 1990.
Known as the Waterhouse inquiry, and led by Sir Ronald Waterhouse, it focused on widespread abuse in the north Wales care system. It heard evidence from more than 650 people and took almost three years to publish its report, finally doing so in 2000.
What were the findings of the Waterhouse Inquiry Report?
Sir Ronald made 72 recommendations as a result of his investigations.
These included the creation of Wales's first Children's Commissioner - which took place in 2001 - and also suggested local authorities appoint a Children's Complaints Officer, the implementation of whistle-blowing procedures, allowing social workers to visit children in their care every eight weeks and a nationwide review of the needs and costs of children's services.
Also, counsel for the inquiry mentioned the existence of a "shadowy figure of high public standing" who was involved in abuse cases, but said that there was no substantial evidence to support the allegations.
Statements made to the inquiry named more than 80 people as child abusers, many of whom were care workers or teachers.
Was anyone ever convicted of abuse?
The North Wales police inquiry led to several convictions. These included the deputy head of Bryn Estyn children's home, Peter Howarth, who was jailed in 1994 for 10 years for sexually abusing teenage boys. He died in jail.
Another senior member of the home, Stephen Norris, pleaded guilty in November 1993 to three offences of buggery, an attempted buggery and three indecent assaults involving three former Bryn Estyn boys. He was jailed for seven years.
What has prompted the new inquiry? Why now?
There have been concerns raised that not all the available evidence was heard by the Waterhouse inquiry. Victims say that its remit was too narrow, and that it did not hear evidence about children being taken out of homes to visit abusers.
Keith Gregory, a Wrexham county borough councillor who says he was abused at Bryn Estyn in the 1970s by staff and others from the local community, says names of alleged abusers given to the Waterhouse inquiry had been left out of the final report "because they were only interested in care workers and the staff of Bryn Estyn".
He said the abusers included MPs, solicitors, judges, factory directors, shopkeepers and serving police officers.
Steve Messham, who says he was among those abused as a boy in a Welsh children's home, claims he was told he could not go into full detail at the inquiry of the abusers he encountered, saying that he was told to "leave out 30%" of them.
Number 10 says the latest allegations are so serious they have to be "properly and thoroughly" investigated and that the prime minister has taken a "close personal interest" in ensuring they are fully examined.
The decision came after a number of inquiries were started over the Jimmy Savile abuse scandal and after the Newsnight report, which included allegations of involvement of an unnamed senior Conservative politician from the Thatcher era. But the BBC later apologised over this Newsnight report which led to a Tory peer being wrongly implicated in the scandal.