BBC Panorama to reveal new Savile details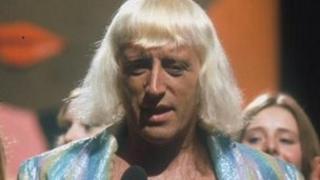 A BBC Panorama programme to be shown on Monday is to reveal new evidence on what the the corporation knew about Jimmy Savile's decades of child abuse.
It will also reveal new evidence on why Newsnight shelved its investigation into the scandal.
Two journalists have challenged the BBC's explanation, saying they had enough evidence for a script on the allegations of abuse.
The BBC said it would not comment while an independent review was taking place.
The corporation has denied claims that Newsnight was pressured into dropping its report because of simultaneous plans to screen tributes to Savile.
Earlier this month, Newsnight's editor Peter Rippon said the programme had been investigating the Surrey Police inquiry into Jimmy Savile. When it found no evidence of institutional failure, he said he decided not to run the story.
In interviews with Panorama, and emails written at the time, the film's producer and reporter say they were investigating the central allegation - whether Jimmy Savile was a paedophile.
They claim they had enough evidence and interviews for a script to be prepared and a transmission date set.
They describe their fear that it would be seen as a cover-up.
Responding, the BBC said there was an independent review by the former head of Sky News and it would not be appropriate to comment further.
Individuals named in the programme have yet to give a response.