Profile: Sir George Young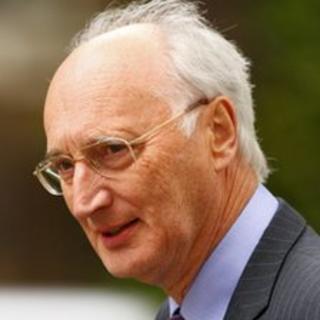 Sir George Young, an old Etonian known as the "bicycling baronet," is one of the most experienced members of the coalition government.
Aged 71, he has been an MP since 1974, when he was elected to the old Ealing Acton seat.
His nickname sprung from his time cycling the seven-mile journey to Westminster, followed by his family's appearance on a British Rail poster promoting the transport of bikes by train.
Sir George is considered to be a more genteel character than his predecessor, Andrew Mitchell, and widely respected across all parties in the Commons.
His appointment was welcomed by Education Secretary Michael Gove who described him as a "distinguished, honourable" MP.
Sir George served as a whip for Margaret Thatcher while she was Leader of the Opposition, going on to serve as a health, environment and housing minister.
Under John Major he became Financial Secretary to the Treasury in 1994, then serving as transport secretary from 1995-97 before taking the shadow Commons leader's job under William Hague's leadership.
He was first elected as MP for North West Hampshire in 1997 and increased his majority in subsequent elections.
Sir George served as chairman of the Standards and Privileges Committee - a role requiring a non-partisan approach in judging alleged misconduct by MPs - from 2001 to 2009.
He twice ran for the role of Commons Speaker, in 2001 and against John Bercow in 2009, narrowly losing in the final round.
He was subsequently made shadow leader of the Commons by Mr Cameron and took up the role on the government side when the coalition came to power after the May 2010 general election.
In November 2013 he announced his intention to stand down as an MP at the 2015 general election.
The son of a diplomat, he was educated at Christ Church, Oxford and at the University of Surrey where he got a postgraduate degree.
He is married to Aurelia and has two sons and two daughters.