Operation Tuleta police arrest 48-year-old man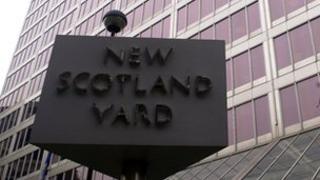 Police investigating computer hacking and stolen mobile phones have arrested a 48-year-old man.
Officers said they made the arrest at an office in Newcastle upon Tyne on Wednesday morning.
The man is being questioned on suspicion of offences under the Computer Misuse Act.
The arrest is the 17th made under Operation Tuleta, one of three linked Metropolitan Police inquiries into the hacking of computers and phones.
Police said searches of the man's home in Northumberland were also being carried out.
They said the arrest was related to what they described as suspected business espionage, and was not directly linked to any news organisation or the activities of journalists.
The man is also being questioned on suspicion of breaching the Regulation of Investigatory Powers Act.
Operation Tuleta - which deals mainly with computer hacking - is connected to Operation Weeting, the Met's investigation into phone hacking, and to Operation Elveden, which is looking at corrupt payments by journalists to public officials.