London 2012: Man jailed over Olympics ticket fraud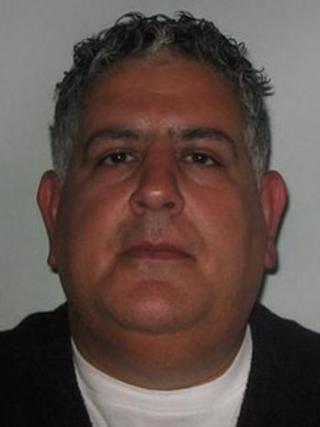 A man from south-east London who was involved in a global Olympics ticket fraud has been jailed for four years.
Christakis Ioannou, 44, pleaded guilty to participating in a fraudulent business and concealing criminal property at a hearing last month.
He was arrested by the Metropolitan Police's team investigating ticket fraud and touting connected to the London Olympic and Paralympic Games.
Ioannou, of Crantock Road, Catford, was sentenced at Kingston Crown Court.
The judge told him: "This was a mean and unpleasant fraud, you let people believe that you had access to Olympic tickets."
Police said the fraud had netted at least £400,000 but the judge said he suspected the true figure was "a lot more".
Cash in socks
The court heard the former London cabbie set up two fake websites almost a year before the opening ceremony of the Olympic Games on 27 July.
The sites were designed to look official and offered unlimited numbers of tickets, for all Olympic events, for sale.
A total of 485 people from around the world tried to buy tickets for the Games from www.2012-londonsummergames.com and www.2012-londonsummergames.org.
Evidence was taken from victims in more than 20 countries including the USA, Italy, Netherlands and Denmark - including the parents of Olympians from France and Greece taking part in the London Games.
Detectives said in five weeks alone the sites took more than 450,000 euros (£363,227) in sales for non existent tickets to the Olympics.
And when he was arrested at Gatwick Airport in January, he had 17,500 euros (£14,115) in cash hidden in the socks he was wearing.
Police hope to use the Proceeds of Crime Act to recover some of the profits from the scam.