Rise in custody deaths in England and Wales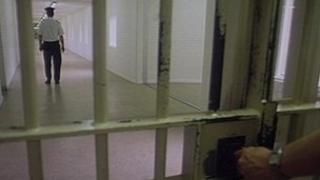 Almost 230 people died in prison or other forms of custody in England and Wales during 2011-12, says the Prisons and Probation Ombudsman.
Nigel Newcomen said in his annual report that it represented a 15% rise on the previous year.
Three apparently self-inflicted deaths of children in custody were the first such cases for three years, he added.
Mr Newcomen said the reversal in recent years of the trend in numbers of deaths was "particularly worrying".
The Prisons and Probation Ombudsman launches investigations into every death in custody, and during 2011-12 began 229 such inquiries. It was the highest number of new investigations since his department became responsible for investigating deaths in 2004.
Of the deaths, 142 were from natural causes, 20 more than last year, continuing the upward trend of recent years as prisons in England and Wales house more long-term elderly prisoners.
Seventy-one were apparently self-inflicted, 13 more than last year, reversing the downward trend of the last few years.
Nine were from other non-natural causes, typically drugs. One death was a killing.
The majority of the deaths occurred in prisons, 15 of them were in probation premises and four in immigration removal centres which operate along similar lines to medium-security prisons.
Mr Newcomen said: "Overall, numbers of deaths rose significantly compared to the previous year - the third year in a row where the number of deaths has risen.
"This growth is disturbing - and also a significant challenge to a demand-led investigative body facing squeezed resources."
The ombudsman said prisons were now having to care for an increasing number of people who were growing old and dying.
The annual report said that the PPO received approximately 5,300 complaints, a similar number to the previous year. Half were found to be inadmissible.