Health and safety inspections cut in regulation curb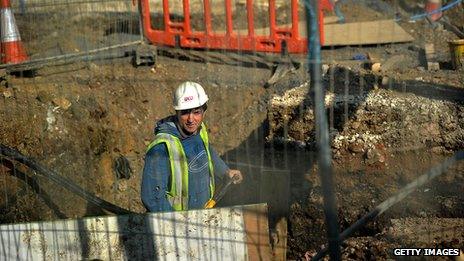 Plans to exempt thousands of businesses from health and safety inspections have been announced by ministers.
Under new rules to be introduced in April 2013, checks will no longer be routinely carried out on premises considered to be low risk, like shops.
Ministers say the checks can place an unnecessary burden on some businesses, but some trade unions say it risks the safety of employees and customers.
The government says it will scrap or change more than 3,000 regulations.
It says its drive to cut bureaucracy will save companies millions of pounds.
Under plans announced by Business Minister Michael Fallon, shops, offices, pubs and clubs will no longer face health and safety inspections.
Mr Fallon said the overhaul would also include changes to rules on employment, but denied that the moves would reduce job security.
"We're not going back to 'fire at will', where somebody can be fired just because you don't like them," he told BBC Radio 4's Today programme.
He said the aim was to encourage negotiated settlements between firms and workers, rather than industrial tribunals.
Businesses will only face health and safety inspections if they are operating in areas deemed to be higher-risk, such as construction and food production, or if they have had an accident or a track record of poor performance.
Ministers also said legislation would be introduced next month to ensure that businesses will only be held liable for civil damages in health and safety cases if they can be shown to have acted negligently.
Business Secretary Vince Cable said businesses need to focus on creating jobs and growth rather than "being tied up in unnecessary red tape".
He said: "I've listened to those concerns and we're determined to put common sense back into areas like health and safety, which will reduce costs and fear of burdensome inspections."
And Mr Fallon said the move injects "fresh impetus" into the government's drive to cut red tape.
"We have identified the red tape and now we are going to cut it," he said.
Business groups have welcomed the plan.
Alexander Ehmann, head of regulatory policy at the Institute of Directors, said the announcement was "good news" if it marked "the beginning, not the end, of the deregulation story".
"Excessive regulation costs time and money, both of which businesses would rather spend on developing new products, hiring staff and building up British business both here and abroad," he said.
But some trade unions have voiced opposition to the move.
General workers union the GMB said the safety of employees and customers was being put at risk.
And Bob Crow, leader of the Rail Maritime and Transport (RMT) union called it an "all-out attack on safety" which he said will have "lethal consequences for workers and the public alike as businesses are given the green light to cut corners".
"Vince Cable's set of plans will drag the clock back and goes hand in hand with massive cuts to the enforcement arm of the health and safety executive," he said.
"This isn't about cutting red tape, it's about cutting the throat of safety regulations and the trade unions will mobilise a massive campaign of resistance," added Mr Crow.
Related Internet Links
The BBC is not responsible for the content of external sites.