Military historian Sir John Keegan dies, aged 78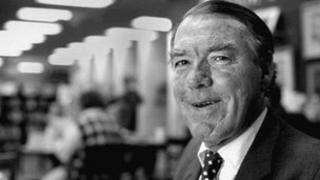 British military historian and former Daily Telegraph defence editor Sir John Keegan has died, aged 78.
He wrote numerous books about warfare and was a lecturer at the Royal Military Academy at Sandhurst for 25 years.
In 1986, he was recruited by Telegraph editor Max Hastings to become defence editor and he analysed the consequences of the end of the Cold War.
Ironically he never served in the armed forces, being medically unfit.
As a boy he contracted orthopaedic tuberculosis, which affected his hip and made him unable to serve in the military.
He read history at Balliol College, Oxford, after which he worked at the US Embassy in London. In 1960 was appointed as a military history lecturer at Sandhurst.
He published his first book, The Face of Battle, in 1976 and it has never been out of print.
Amongst his numerous honours, he was a visiting fellow at Princeton.
He also presented the 1998 Reith Lectures for the BBC and he briefed US President Bill Clinton at the White House before the 50th anniversary of the D-Day landings in 1994.
Sir John, who was given an OBE in 1991 and knighted in 2000, is survived by his wife, Susanne, and four children.