Forced marriage advice to help victims with learning disabilities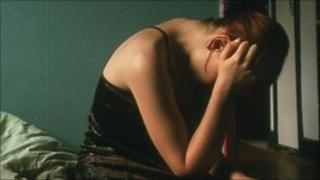 Fifty English councils are bringing in policies to tackle the rise in the number of people with learning disabilities entering forced marriages.
They will issue guidance for social workers and other staff to raise awareness and spot potential victims.
It is unlawful to give permission for a marriage on behalf of a person if they cannot consent themselves.
The Forced Marriage Unit says it is dealing with a "growing number of referrals" involving such people.
Last year there were 56 referrals to the Forced Marriage Unit involving people with learning disabilities, and six in the past month alone.
The 50 local authorities include all 33 in London and 12 in the West Midlands, with another five councils in West Yorkshire expected to sign up soon.
The procedures have been drawn up with the Social Care Institute for Excellence, an independent charity involved in social care and social work.
They are part of wider policies and procedures that cover safeguarding of adults at risk of various forms of abuse, which councils, health staff and other professionals in the 50 local authority areas will be able to draw on to protect vulnerable adults.
Hugh Constant, from the institute, told BBC Radio 4' s Face The Facts programme: "They will hopefully help front-line practitioners, social workers, community nurses, etc, to spot some of the warning signs… and possible indicators... that someone might be about to enter into a forced marriage.
Decision making
"That can then increase the referrals to the Forced Marriage Unit, the police, whoever it is that seems most appropriate, to work with safeguarding services to protect people."
Arranged marriages are common in many communities, and are legal if both parties can give consent.
But if someone has a severe learning disability, they may not have "capacity", and therefore they cannot give consent.
"Mental capacity means the ability to make decisions. For people with learning disabilities the ability to make decisions might be quite difficult because of the nature of the disability," Toby Williamson, from the Mental Health Foundation, said.
And although some decisions could be made for someone else in their "best interest", the Mental Capacity Act 2005 contained "excluded decisions", which covered marriage, he said.
"With marriage, there are particular rules around mental capacity. And the act makes it quite clear that if someone lacks capacity to consent to marriage, no-one else can make a decision on their behalf, because the nature of marriage is a very personal issue, and other laws govern marriage."
The government recently announced plans to criminalise forced marriage, with a new law expected by autumn 2013.
Listen to Wedlocked: Forced Marriage and Learning Disability on BBC Radio 4's Face the Facts on 5 August at 2100 BST.