Women police officers think about quitting - survey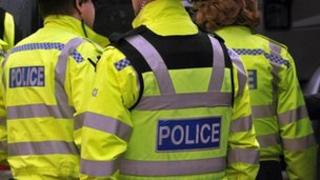 Four in 10 women police officers have considered leaving the force because of low morale, a survey has suggested.
Female officers cited reasons including lack of flexible working and issues surrounding childcare.
The Independent Police Commission consulted 3,410 women officers in England and Wales for the study.
The Association of Chief Police Officers (Acpo) said the findings highlighted the need for reform of pay and conditions in the service.
'Morale is key'
The survey found 40% of female officers said they had given serious thought to leaving the force.
More than three quarters were downbeat about what the future held for the service.
Independent Police Commission chairman Lord Stevens said: "We have learnt that morale is a key issue facing our police service today.
"The police service plays a key role in our society and with evidence showing that where morale is high, best performance is attained, it is crucial that we give due consideration to addressing these concerns."
The commission conducted the survey with the assistance of the rank-and-file Police Federation.
'Expertise and quality'
Lord Stevens, a former Metropolitan Police commissioner, was appointed to head the independent review into the future of policing last year.
The commission will publish its final report in March next year.
Chief Constable Sir Peter Fahey, from Acpo, said: "This survey shows that we need to continue to pursue reform of our pay and conditions and in particular having staff rewarded for their expertise and quality of their work, not just their rank and length of service.
"Other professions such as teaching and nursing, where there is a much higher proportion of women, have adopted such a system and this has helped women to cope with the pressures of child caring and following a career.
"We need to be realistic that morale in all the public services is poor at the moment with the sharp reduction in the numbers of staff and the threats to pay and pensions, and this survey only confirms what forces already know through their own staff surveys."