How does Murray compare to Britain's last Grand Slam winner?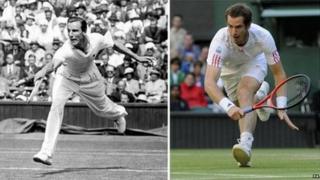 Andy Murray has become the first British man to win a Grand Slam title since Fred Perry in 1936 - a feat which places him among the greatest home players of the post-war era.
The best male British tennis players, it seems, peak at the same time.
Fred Perry was in his mid-twenties when he began winning his Grand Slam titles - and now Andy Murray has joined him - at the same age.
Both men have tasted fame and celebrity, and yet their experiences and place in the history of the game are defined by their eras.
The more class-ridden, amateur past is in many ways unrecognisable from the professional age.
So, how does Murray compare to the last British man to claim the US Open singles title?