Moors Murderer Brady's tribunal delayed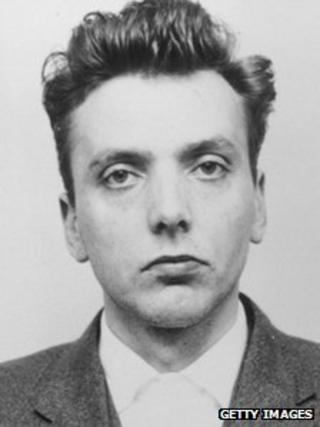 Moors Murderer Ian Brady's mental health tribunal scheduled for Monday has been adjourned because he is too ill to attend, a judge has ruled.
Judge Robert Atherton accepted Brady - thought to have had a seizure this week - was too unwell. No new date was set.
Brady, 74, was jailed in 1966. He is on hunger strike and wants to be allowed to die but is being force fed because he is considered to be mentally ill.
He and Myra Hindley were involved in five child murders between 1963-65.
Brady has been returned to Ashworth psychiatric hospital after undergoing medical tests at Fazakerley General Hospital in Aintree, Liverpool.
Judge Atherton said that while his condition was not life-threatening, it was serious enough to "preclude his attendance and proper participation in the hearing."
"The tribunal considered that it would not be proper to continue in his absence as it had been a significant factor in the decision to grant a hearing in public that he would participate in such a hearing," he said.
The judge added that a "short postponement" was not considered practical and that a new date would be set later.
Missing victim
The serial killer was returned, under police escort, to high-security Ashworth Hospital in Maghull, Merseyside, on Wednesday.
Glasgow-born Brady has been on successive hunger strikes since 1999 in an attempt to kill himself. He has been tube fed since refusing food 12 years ago, and has been a patient at Ashworth since 1985.
However, he is sectioned under the Mental Health Act, so he is not allowed to take his own life.
Brady's tribunal will address his application to be transferred to a Scottish prison and to be allowed to die. There is no precedent in Scotland for force feeding a prisoner on hunger strike.
Brady and his girlfriend Hindley lured children and teenagers to their deaths, torturing them before burying their bodies on Saddleworth Moor, Greater Manchester.
Pauline Reade, 16, disappeared on her way to a dance on 12 July 1963 and John Kilbride, 12, was snatched four months later.
Keith Bennett was abducted on 16 June 1964 after he left home to visit his grandmother.
Lesley Ann Downey, 10, was lured away from a funfair on Boxing Day 1964 while Edward Evans, 17, was killed in October 1965.
Brady was jailed for life at Chester Assizes in 1966 for the murders of John Kilbride, Lesley Ann Downey and Edward Evans, while Hindley was jailed for life for killing Lesley Ann Downey and Edward Evans and shielding Brady after John Kilbride's murder.
In 1987 the pair finally admitted killing Keith Bennett and Pauline Reade. Both were taken back to Saddleworth Moor in 1987 to help police find the remains of the missing victims but only Pauline Reade's body was found.
Hindley died in jail in November 2002, aged 60.