Sex offender extradition to US halted by British court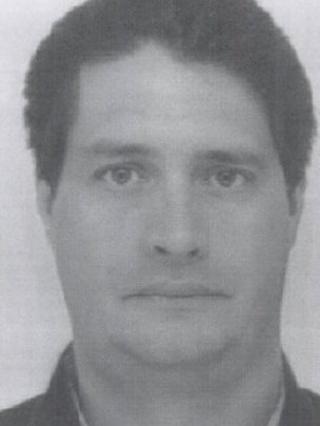 The High Court in London has blocked a US government attempt to extradite a man accused of child sex.
Shawn Sullivan, 43, won his appeal against extradition after US authorities refused to pledge he would not be placed on a controversial sex offender treatment programme.
Sullivan is described as one of the US's most-wanted alleged sex criminals.
His lawyers argued he might be placed on the programme without a trial and with no hope of release.
Sullivan, who was not in court, is accused of raping a 14-year-old girl and sexually molesting two 11-year-olds in Minnesota between 1993 and 1994.
He has a previous conviction for sexually assaulting two 12-year-old girls in Ireland, for which he was given a suspended sentence.
High Court judges Lord Justice Moses and Mr Justice Eady ruled on June 20 there was a real risk that, if extradited, Sullivan would be subjected to an order of civil commitment to the treatment programme in a "flagrant denial" of his human rights.
They gave the US government a last opportunity to provide an assurance that there would be no commitment order made - an assurance the US refused to give - and Sullivan's appeal under the 2003 Extradition Act was therefore allowed.
Sullivan, who has joint Irish-US nationality, was arrested in London in June 2010 while living with Ministry of Justice policy manager Sarah Smith, 34, in Barnes, south-west London.
Married in prison
They married while he was held at Wandsworth Prison, before he was granted bail.
Sullivan's lawyer, Ben Brandon, previously told the court no one had been released from the treatment programme, operated by the Department of Human Services in Minnesota, since it began in its current form in 1988.
Commitment usually followed a person completing a prison sentence but a criminal conviction was not necessary for it to take place, said Mr Brandon.
Aaron Watkins, appearing for the US government, told the court Sullivan did not satisfy the criteria for civil commitment but agreed no assurances had been given.
The judges ruled extradition might contravene Sullivan's rights under Article 5.1 of the European Convention on Human Rights.
Lord Justice Moses said that, under the Minnesota programme, "there is no requirement that the offences took place recently nor, indeed, that the misconduct resulted in conviction, provided that the misconduct is substantiated by credible evidence".