Reviewer of terror laws urges rethink over denying bail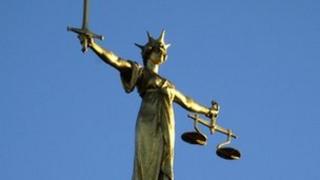 Police should be able to release some suspects arrested under the Terrorism Act 2000 on bail, the independent reviewer of UK terrorism laws has said.
David Anderson QC said it was hard to see why everyone arrested under that commonly used act must be denied bail.
In his annual report he said releasing some suspects would be "unthinkable" but not "peripheral players".
Bail was already available to suspects held under more specific charges in the Terrorism Act 2006, he added.
He also urged a review of police powers to stop and question people at ports and airports on terrorism grounds.
Mr Anderson said there should be a "cautious rebalancing in favour of liberty".
"Suspected murderers and rapists enjoy the presumption of bail, even if they are not likely in practice to be granted it," he said.
"The need to place suspected terrorists in a separate category is not evident."
He added: "The grant of bail might indeed in some cases be advantageous to the police as well as to such suspects, for it would stop the clock on the period of detention and enable interviews to be postponed until other evidence had been retrieved, translated and assessed."
Of the 121 terror arrests in Great Britain in 2010-11, 50 were under section 41 of the Terrorism Act 2000, Home Office figures show.
In Northern Ireland over the same period, all 195 arrests were under the same act, although no other terrorism figures are collected.
In his second annual report, Mr Anderson also suggested restrictions on powers allowing the government to ban terrorism groups.
Counter-terrorism law in the UK was "bitty, messy and hard for even its practitioners to comprehend as a whole", he added.
He said the law risks "losing sight of the principle that terrorism is above all crime, and that special laws to deal with it need to be justified by the peculiar nature of the crime."