Housing crisis deepens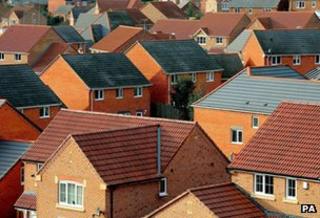 The desperate shortage of affordable homes in England appears to be worsening, following Tuesday's publication of national housing statistics.
The Homes and Communities Agency has announced that the number of "affordable housing starts" for 2011-2012 was just 15,698 - a 68% fall on the previous year.
The Housing Minister Grant Shapps has said he welcomes the figures as showing a "rapid and dramatic" increase in the numbers of new affordable homes being built.
But one might say this is simply to compare a disastrous six months to March 2012 with an absolutely catastrophic figure for the previous six months.
You may recall the furore that followed the publication of stats last November, showing just 454 affordable housing starts between April and September. This revelation came the day after publication of the government's long-awaited housing strategy for England. I wrote about it here.
At that time, Mr Shapps said the pitiful figure was explained by the fact that Labour's National Affordable Housing Programme was winding down and the coalition government's shiny new Affordable Homes Programme had yet to begin.
Now we see that that 454 figure has been amended down to 429, and the following six months saw 15,269 affordable housing starts.
The seasonal nature of the building trade means the October to March figure is always much higher than the previous six months, and the latest stat is some 64% down on where it was in 2009/10 when Labour was in power.
Nevertheless, the housing minister seems determined to present the statistics as a government triumph.
"Far from the predictions of the doom merchants, today's figures show work has started on over 15,000 new affordable homes since last September - a massive increase on the previous six-month period. This is clear evidence that our efforts to get Britain building are starting to yield impressive results," he said.
Here is the table showing how government efforts to increase the supply of affordable homes have translated into bricks and mortar being laid down on site. In 2009/10 there were 54,000 starts, in 2010/11 there were 49,000 and last year there were less than 16,000.
When one considers that each year in England an estimated 250,000 new households are created, a total housing starts figure of less than 20,000 in the past financial year represents a distinct worsening of the current crisis.
Wherever one looks in Tuesday's figures, one sees a fall in housing provision from where we were 12 months ago.
Mr Shapps says the figures are "impressive" - and it might be that changes to the government's affordable housing strategy are still working through.
The housing campaigners Shelter take a different view, saying they are "depressing".
UPDATE 13:16 BST
Housing Minister Grant Shapps has asked me to clarify that household growth for England is expected to be 232,000 a year, rather than the 250,000 UK figure I quoted. Housebuilding starts last year, he says, amounted to just under 105,000 when homes not included in HCA programmes are included.