Phone hacking: Five files on journalists handed to CPS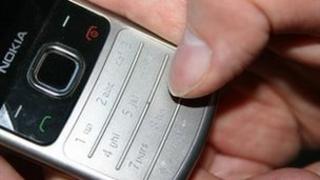 Police investigating phone hacking have passed files on five journalists to the Crown Prosecution Service, as part of Scotland Yard's Operation Weeting.
The files relate to allegations of offences under the Regulation of Investigatory Powers Act (Ripa).
A total of 12 files have now been sent to the CPS, who will decide whether to bring prosecutions.
A CPS spokeswoman said the identities and alleged offences of those involved would not be released at this stage.
She said it was because of a number of "related investigations" that were ongoing.
"We are unable to give any timescale for charging decisions", she added, "except to say that these cases are being considered very carefully and thoroughly, and the decisions will be made as soon as is practicable."
Misconduct and corruption
So far, only one of the 12 files passed to the CPS has led to prosecutions.
In May, prosecutors authorised charges against former News International chief executive, Rebekah Brooks, and her racehorse trainer husband, Charlie.
They are due to appear in court on charges of conspiracy to pervert the course of justice over the phone-hacking inquiry.
Meanwhile, the CPS dropped a case involving the Guardian journalist Amelia Hill over the alleged leak of information from the police investigation.
It said bringing charges against Ms Hill under the Data Protection Act would not be in the public interest.
A separate case against former News of the World chief reporter, Neville Thurlbeck - over the suspected intimidation of a witness - has also been dropped.
Mr Thurlbeck remains on bail in relation to voicemail interception following his arrest in April 2011.
However, the CPS is still considering the cases of one journalist - over alleged offences relating to Ripa - and three police officers, in relation to allegations of misconduct in a public office and corruption.
Operation Weeting was set up in January 2011, after significant new information was disclosed to police by News International - which owned the now-defunct Sunday tabloid, the News of the World (NoW).
Allegations that the paper had been illicitly hacking people's voicemail messages first came to light in 2006.
NoW's royal editor, Clive Goodman, and private investigator, Glenn Mulcaire, were found to have been intercepting the phones of royal aides.