London 2012: Olympics ticket window closes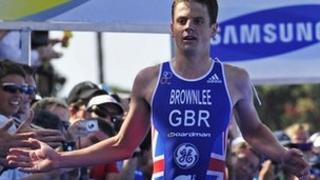 The window allowing people to try again if they previously failed to secure Olympics tickets has closed.
The five-day sale began on Sunday, with batches of tickets released daily, and closed at 23:00 BST.
About 1m people who failed in the first ballot in March 2011 - and who failed again or did not apply in second-chance sales in July - have been eligible.
Thursday's ticket batch included 70,000 ground tickets for the Olympic Park, made available for the first time.
Olympic Park ground admission tickets, priced at £10 for adults and £5 for young people and seniors, allow spectators to watch the action on big screens but not to enter venues.
Archery, basketball, modern pentathlon and triathlon tickets were also released in Thursday's sale, as well as BMX, mountain bike and road cycling.
Olympic Orbit
Last Friday and Saturday - ahead of the five-day sale - 20,000 people who were the victims of an Olympic ticketing blunder were given the chance to secure tickets.
The applicants had failed to get tickets in the first round of sales but thought they had secured tickets in the second ballot - only to be told the tickets had been oversold.
Those applicants were allowed to try and buy tickets for a fuller schedule of events including a limited number for the opening and closing ceremonies.
A total of 928,000 tickets were being made available between 11 and 17 May.
Any tickets which remain unsold - including any from the batch of 70,000 Olympic Park ground tickets - will be put on general release from 23 May.
Additional Olympic Park ground tickets will go on sale closer to the start of the Games.
On 29 May, additional tickets to viewing areas at road cycling events at Box Hill, Surrey, and Hampton Court Palace will be released.
Tickets to watch tennis on the big screen at "Henman Hill" at Wimbledon will also go on sale.
Also on 29 May, those who already have general tickets or sport session tickets at the Olympic Park will be able to buy a ticket to go to the top of Anish Kapoor's Olympic Orbit tower sculpture at the venue.
The artist has called the £15 ticket price "a hell of a lot of money".
Unsold tickets for the Paralympic Games will go on sale on 21 May, with further details yet to be confirmed.