London 2012: Major Olympic security test unveiled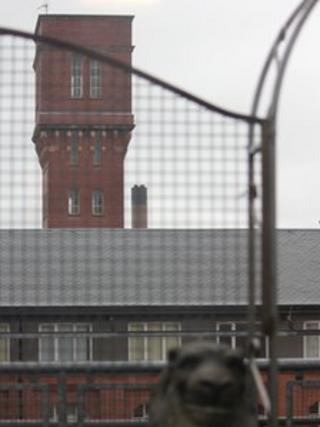 Details of a major Olympic security exercise involving the deployment of Royal Navy ships, RAF helicopters and jets have been unveiled.
Exercise Olympic Guardian takes place on land, sea and air in the London and Weymouth areas between 2 and 10 May.
It has also been revealed that surface-to-air missiles could be deployed at six sites during the games.
Dummy missiles will be placed on two buildings in east London and four other sites as part of the exercise.
The sites, chosen from an original list of 100, include the Lexington Building in Tower Hamlets and the Fred Wigg Tower in Waltham Forest, east London.
The four other London sites identified as suitable for Rapier missiles are Blackheath Common; Oxleas Wood, Eltham; William Girling Reservoir, Enfield and Barn Hill in Epping Forest.
The Ministry of Defence has stressed that the government has not yet decided to deploy ground-based air defence systems during the Games.
Brian Whelan, a resident of one of the east London estates, said firing the missiles "would shower debris across the east end of London".
Standing joint commander General Sir Nick Parker said the decision on the missiles would be taken "at the very highest political level".
Referring to this week's exercise he said the military advice to the government "will depend on the success of that test".
Asked whether debris would fall on urban areas if a missile was fired, Gen Parker said: "I accept that this is a very, very challenging situation."
At a security briefing it was also announced this week's exercise will include:
The berthing of HMS Ocean at Greenwich, with a number of Royal Navy Lynx helicopters on board
The deployment of HMS Bulwark and other ships to Weymouth Bay and Portland Harbour
The basing of RAF Typhoon fast jets at RAF Northolt, west London
Helicopters carrying snipers also based at RAF Northholt
Royal Navy airborne early warning helicopters and RAF Puma helicopters at a Territorial Army centre in Ilford, east London
The operation of fast jets and helicopters over Greater London and the Home Counties
13,500 military personnel will be involved in protecting the games
The exercise will be split into three phases, starting at Weymouth, where the 2012 sailing competitions will be staged, then testing the defence of London's airspace, and finally a major event on the River Thames.
Defence Secretary Philip Hammond said: "Support for the Olympic Games will be an important task for defence in 2012 and this exercise is about pushing our people and our systems to the limit to ensure that we are ready for the challenge.
"The majority of this exercise will be played out in full view of the public and I hope that it will have a secondary effect of reassuring the British people that everything possible is being done to ensure this will be a safe and secure Olympic and Paralympic Games."
'Sensible plan'
Gen Parker said there must be a plan which could deal with "the unlikely but very serious threat" that might exist to the Olympic Park.
He explained: "It's an air threat, really categorised in two ways, the sort of 9/11 threat everyone knows about, and also for the lower, slower type of target which might pop up closer to the Olympic Park, which we would need to intervene."
Metropolitan Police Assistant Commissioner Chris Allison, the National Olympic Security Coordinator, said: "This is about trying to put in place a proportionate, necessary and sensible plan.
"The purpose of the exercise is to test whether they will work or not and then to make recommendations to the ministers because obviously, it has to have final approval from the ministers and not ourselves."
The overall 23,700-strong security force for the Games includes a mix of military, private security guards and at least 3,000 London 2012 volunteers who will be used at the start of the security process.
There will be 7,500 military personnel who are set to be deployed inside venues to do screening and search tasks, largely in the vehicle search areas.
Potential missile sites