Thousands of attempts to hack abortion provider BPAS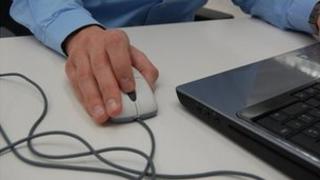 Thousands of attempts have been made to hack into the computers of Britain's largest provider of abortion services, BPAS, the BBC has learned.
Last month, a man was jailed for stealing the details of 10,000 women who had sought advice from BPAS.
In the five weeks since his arrest, 2,500 other attempts have been made to hack into BPAS's systems.
BPAS said all these hacking attempts had been foiled. It reassured women that their details remained safe.
BBC correspondent Michael Buchanan said that research into the IP addresses of the computers used during the attempted hacking had revealed that almost half came from the United States.
But he said that the nature of hacking meant it was not possible to say the hackers were based in the US.
'Completely unacceptable'
Shadow attorney general Emily Thornberry - a pro-choice campaigner - said the hacking attempts were completely unacceptable.
She urged the police to prosecute anyone who attempted to break into the advisory service's computers.
On 13 April, James Jeffery, from Wednesbury, West Midlands, was jailed for two years and eight months after pleading guilty to breaking into the BPAS website.
The 27-year-old said he acted after two women he knew had abortions that he "disagreed" with.
Southwark Crown Court was told he intended to publish the data, including names, email addresses and telephone numbers, on an online sharing site but got cold feet.
Jeffery was jailed for two years and eight months.
The court heard that 60,000 women contact BPAS every year and 53,000 have abortions under their supervision.