Lawyers claim new policy causes miscarriages of justice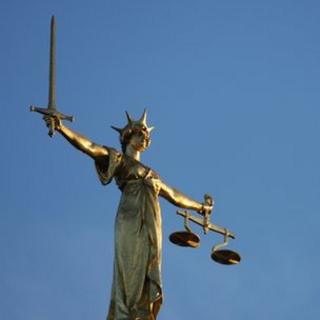 A policy designed to streamline trials in magistrates' courts in England and Wales is leading to miscarriages of justice, defence lawyers say.
The BBC has learned that in some cases defendants have been asked to enter guilty or not guilty pleas without seeing all the evidence against them.
The initiative was introduced this year to try to limit hearings to six weeks.
The Crown Prosecution Service said it provided all relevant information to the defence in good time for a trial.
And the Magistrates' Association insists defendants still get a fair hearing.
However, lawyers criticising the Stop Delaying Justice policy say it is not giving the Crown Prosecution Service (CPS) enough time to disclose evidence to defendants.
They say some defendants may be pleading guilty to crimes without knowing the full details of the prosecution case against them.
Exeter defence lawyer Stephen Nunn told the BBC's 5 live Investigates programme that one of his clients was expected to plead guilty without seeing crucial fingerprint evidence.
Mr Nunn said the CPS imagined his client would accept that the fingerprint evidence would lead to his conviction.
In fact, when he instead chose to plead not guilty, it was the fingerprint evidence which proved his innocence.
"This is undoubtedly leading to miscarriages of justice," Mr Nunn said.
"If you've got to guess what the evidence is, and guess what your defence has got to be, justice is not going to be done.
"People will either plead guilty because they're bullied, or rushed into it, or plead not guilty for all the wrong reasons.
"It's just a really bad way to have a criminal justice system working," Mr Nunn said.
Stop Delaying Justice is an initiative led by the judiciary in the magistrates' courts, with judges and magistrates working together.
It is a response to the problem of magistrates' court trials being repeatedly adjourned or being too concerned with debating irrelevant evidence - often for minor offences.
Defence lawyer Stephen Nunn believes the new system is hitting the prosecution as hard as it is hitting the defence.
He said: "I can't imagine in reality they like it one little bit because they lose cases because of silly timescales, and inflexibility, and criminal procedure rules.
"So undoubtedly there will be some defendants who ought not to walk free, but do, as well as defendants who should walk free, and don't."
The 5 live Investigates programme contacted defence lawyers across England who all said they had examples where their clients were expected to enter a plea without knowing the exact evidence against them.
In some instances, the evidence eventually cleared defendants of the charges facing them.
Lawyers say the CPS is choosing to drop charges, or pursue more minor charges, because it speeds up the time it takes to prepare a prosecution file.
The CPS said it fully supported the Stop Delaying Justice initiative and it fitted in with its objective of helping to provide swift and effective justice while maintaining the quality of prosecutions.
It said it was committed to providing the relevant information to the defence in good time for a trial.
As proof of how effective SDJ could be, the CPS said it had recently managed successfully to prosecute someone on the same day that the man had been arrested - even though he had pleaded not guilty.
The main aim of the Stop Delaying Justice initiative is to ensure trials are completed within six weeks. Defendants get just two hearings, one to hear the evidence and to make a plea, the other to hear the trial.
Deputy chairman of the Magistrates' Association Richard Monkhouse said that while a six-week, two-hearing limit was the ultimate aim, courts should still be adjourning to allow the accused to see the evidence if there was genuine need.
Mr Monkhouse told the BBC he hoped adjournments would be rare: "Justice delayed is effectively justice denied, and we've got to remember there's a victim in all of this.
"The victim wants to see that the courts are running efficiently and effectively and that's what we're trying to do."
You can listen to the full report on 5 live Investigates on Sunday, 15 April at 21:00 BST on BBC Radio 5 live.
Listen again via the 5 live website or by downloading the 5 live Investigates podcast.