Are you having a Diamond Jubilee party?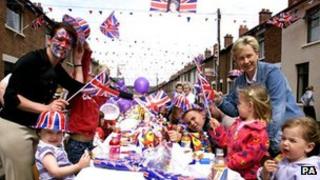 A number of streets in the UK will close over the bank holiday weekend to hold parties to mark the Queen's 60-year reign.
Are you hosting a party? Do you plan to go to your local street party?
We would like you to send us your photos, videos and stories about your celebrations.
Thank you for your pictures. Take a look at some of your celebrations .