Fraud 'costing the UK £73bn a year'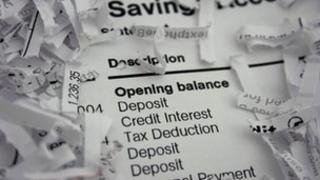 Fraud is costing the country around £73bn a year, according to a watchdog's new report.
The National Fraud Authority (NFA) reveals the highest recorded figure, eclipsing last year's estimate of £38bn.
Broken down, each UK adult over the age of 16 is £1,441 a year worse off, because of fraud, the group estimates.
But the NFA says the figures do not reflect an increase in fraud but rather better estimates.
NFA chief executive Stephen Harrison said: "From large businesses and high street retailers to pensioners in their own homes, we are all at risk of becoming victims of fraud.
"It is often a hidden crime but it can have devastating consequences."
He added: "We did our best with the information that was available to us. Fraud is an under-reported crime. And in some cases it can be a challenging crime to measure."
The NFA conducted research into the scale of deception in organised crime, private and not-for-profit sectors, procurement and payroll.
An estimated £6.1bn of the cost is shouldered by individuals.
The figure includes scams in mass marketing, identity, online ticket, rental, property and electricity.
TheAnnual Fraud Indicator (AFI) reportshows how fraud affects everyone, from big business to the most vulnerable individuals.
Some £45.5bn of fraud was estimated to be in the private sector - up from last year's £12bn estimate - with the highest losses in banking, insurance, mortgages and business.
But again Mr Harrison could not say whether there had been any increase in the actual level of private sector fraud over the last 12 months or whether the higher figure was down to better estimates.
The figures were based on a survey where 202 people were questioned and included data provide by the payments and insurance industries.
"The methodology and results were approved by independent, external academic reviewers," said an NFA spokesman.
Public and not-for-profit sectors lost an estimated £20.3bn and £1.1bn respectively.
Serious criminals
Minister for Crime and Security James Brokenshire said: "For too long fraud has almost been seen as a victimless crime.
"It isn't - it is used by serious criminals to fund anything from human trafficking to drug dealing and too often victims are some of the most vulnerable members of our community.
"Today's report helps us understand the scale and nature of the threat, including a £20bn cost to the public sector.
"Ripping off the taxpayer will simply not be tolerated."
He said organised crime groups were estimated to cost at least £10bn.
The National Crime Agency (NCA) is to launch a fight against serious, organised and complex crime.
In October, the NFA published a national strategic plan to reduce the problem, called Fighting Fraud Together (FFT).
It brings together 37 public, private, voluntary and law enforcement agencies to improve responses to crime.