Phone-hacking inquiry: News of the World ex-editor released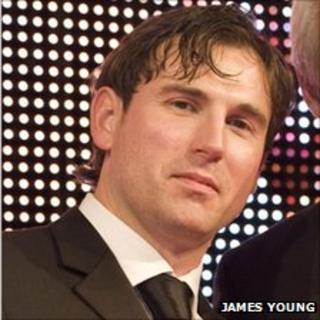 A former US editor of the now-defunct News of the World will not face charges, police investigating newspaper phone hacking have said.
James Desborough had been questioned last summer in relation to Operation Weeting, the Metropolitan Police's investigation into the practice.
A force statement said a 39-year-old man had been released from police bail and no further action would be taken.
He had been arrested on suspicion of conspiring to intercept communications.
A total of 22 people have been arrested under Weeting, which has been running since January last year, according to Scotland Yard.
'Uncompromising scoops'
Mr Desborough is the third to be told he will not be charged.
He joined the News of the World in 2005, and was named showbiz writer of the year at the British Press Awards in 2009.
The judges said he "produced a series of uncompromising scoops which mean no celebrity with secrets can sleep easy" and he was later promoted to Los Angeles-based US editor.
The paper was closed last year in the wake of the phone-hacking scandal.