Privacy law not needed, says committee of MP and peers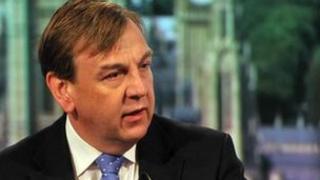 Parliament should not introduce a new privacy law, even in the wake of the phone-hacking scandal at the News of the World, a report says.
Parliament's Joint Committee on Privacy and Injunctions said new legislation would not clarify the legal position on invasions of privacy.
Cases should still be judged by the courts on an individual basis, it said.
Its report also said the Press Complaints Commission must be replaced by a stronger, independent body.
This must be independent of the industry and Parliament, it said.
The committee has been investigating privacy and injunctions and its members have concluded that a new law would not help because the concepts of privacy and the public interest are evolving.
The report's executive summary said: "We conclude that a privacy statute would not clarify the law."
Committee chairman John Whittingdale MP said: "The committee spent some time debating whether additional laws to clarify the right to privacy were necessary or desirable.
"However, we concluded that the existing position, where each case is judged by the courts on an individual basis, is now working reasonably well."
'Independence needed'
The committee also said the right to privacy should not be available only to the wealthy few and the PCC should be replaced with a cost-free regulator, with greater power to fine publishers and order apologies.
The PCC, the newspaper industry's self-regulator, will close this year after being damaged by its decision not to fully investigate phone-hacking allegations at the now-closed News of the World.
Mr Whittingdale said it was "clear" that media self-regulation under the PCC had failed and that a "stronger" system should be introduced instead.
"The PCC's successor must have teeth. It must be truly independent of the industry. It must incorporate all major news publishers," Mr Whittingdale said.
"Parliament should have a central role in scrutinising the process of media reform. If it is judged that the new body is not proving effective, statutory oversight of the media regulator should be seriously considered."