Newspaper review: 'Granny tax' debate rumbles on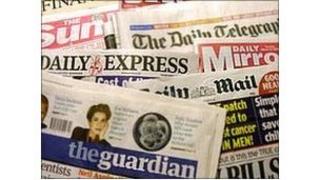 "You cross Britain's pensioners at your peril"warns the Daily Mail.
It believes the chancellor may "rue the day" he came up with what is now widely known as the "granny tax".
The paper says George Osborne's decision to freeze the threshold at which elderly people start paying income tax is an "unfair attack on the thrifty".
It is a theme taken up by the Daily Telegraph, which says the move should be "reversed with all due speed".
Tax bias
TheFinancial Timessay a "policy grenade" has blown up in Mr Osborne's face - but it urges him and the government to "hold their nerve".
The FT says changing the bias towards the elderly in the tax and benefits system is a "necessary reform".
TheIndependent agrees that the proposals are both "reasonable and just".
It blames the "storm of opprobrium" that has greeted them on "spectacular mishandling" by the chancellor.
Driven to drink
Government plans for a minimum price per unit of alcohol in England and Walesis the main news in the Guardian.
It describes the move as the "biggest public health intervention since the Labour government's smoking ban".
The paper reckons that if the price is set at 40p per unit it would add £135 to the annual bill of a heavy drinker.
TheDaily Express says that when the Budget is enough to drive many people to drink, the prime minister has decided to close down that option.
Charity editor
TheTimeshas news of what is believed to be a record score for an English Sunday League football game.
The match between Wheel Power FC and Nova 2010 FC in the Torbay Sunday League finished 58-0.
TheIndependenthas a new editor for the day, in the shape of comedian David Walliams, in aid of Sport Relief.
He dispenses with news on the front page, and instead has a photo of two models in a sporting pose - one of whom happens to be his wife, Lara Stone.