Mars Rio Ferdinand and Katie Price Twitter advert cleared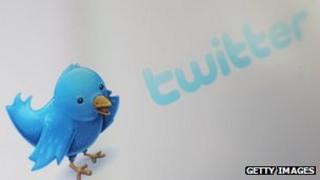 A Mars marketing campaign has been cleared by the Advertising Standards Authority (ASA) in its first investigation involving Twitter.
The ASA dismissed complaints over ads consisting of groups of tweets from the accounts of Manchester United player Rio Ferdinand and model Katie Price.
Two people complained the postings were not obviously identifiable as adverts.
The ASA dismissed the objections, noting that the final tweet in both cases contained the tag "snickersUK".
In reaching its conclusion that industry codes had not been breached, the advertising regulator accepted Mars's argument that the tweets contained the tag "spon" to indicate sponsored content.
"They said the fifth tweets were the only ones that featured the product and were therefore the only marketing communications involved," said the advertising regulator.
The complaints concerned tweets by the former England football captain and the model in January.
Ferdinand tweeted four times in quick succession about knitting and Price opined four times about macroeconomics.
Both then posted a fifth tweet with the slogan "You're not you when you're hungry", and were pictured opening a Snickers bar.
The ASA said the first four tweets were "teasers" while the fifth "reveal tweets" showed the celebrities with the product and included the text "You're not you when you're hungry @snickersUk #hungry #spon".
"We considered the combination of those elements was sufficient to make clear the tweets were advertising and that consumers would then understand each series of tweets was a marketing communication," it concluded.
The watchdog ruled that it was "acceptable" that the first four tweets were not individually labelled as being part of the Mars marketing campaign.
Price has 1.5 million followers on Twitter and Ferdinand has 2.3 million.