Sex offenders 'freed without treatment for behaviour'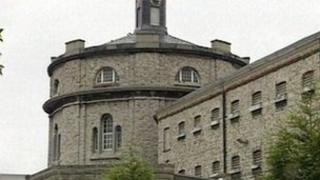 The Chief Inspector of Prisons for England and Wales has warned sex offenders are being released without being given access to courses to address their behaviour.
Nick Hardwick's comments follow an inspection of Maidstone prison in Kent.
It is a specialist centre holding about 480 sex offenders.
Last month Mr Hardwick described Shrewsbury prison's approach to the management of sex offenders as "disturbing and lacklustre".
The BBC's home affairs correspondent Danny Shaw says: "Similar issues are highlighted in his report into HMP Maidstone, a specialist centre for sex offenders.
"It says there's an 'unacceptably limited' number of treatment places available, with about 100 sex offenders on a waiting list."
Mr Hardwick says the shortage is a "significant concern" because "too many" sex offenders are freed without their behaviour being "effectively challenged".
Officials say there will be more treatment programmes next year but point out they are not suitable for sex offenders who deny their crimes.