Home Office to look again at care for rescued children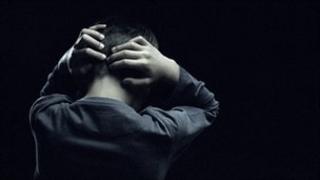 The Home Office has said it is prepared to look again at procedures for looking after trafficked children when they are rescued in the UK.
The government had argued guardians were not needed but minister Lord Henley backed down and said further advice would be sought.
The retreat came in the face of an amendment from Conservative peer Lord McColl calling for "legal advocates".
He said 301 of 942 rescued trafficked children went missing again in 2007-10.
Lord McColl said by introducing dedicated legal advocates, that figure could be slashed.
'Administrative limbo'
Opening a debate, he told peers: "It is an incredibly sad reflection on our priorities as a nation we should take such poor care of these incredibly vulnerable children.
"First of all they are kidnapped or lured under false pretences and trafficked to the UK.
"Then they are rescued and all too often whilst in the care of the local authorities they are lost, probably re-trafficked.
"I find it hard to conceive we are not doing more to help these children."
He said advocates would be assigned to a child as soon as they were rescued, and remain with them until a long-term solution was found.
They would also attempt to contact the child's family, he added.
Crossbencher Baroness Butler-Sloss, also named on the amendment, said under current rules, rescued children were being left in an "administrative limbo", with no one person able to protect their interests.
Last week, Immigration Minister Damian Green told the Commons that existing powers were sufficient to protect rescued trafficked children.
But, in response to the amendment, Lord Henley said he was "content" for government colleagues to invite the Children's Commissioner for England to review the current practical arrangements and provide advice.
"We will be in a position to come back to these matters at a later stage," he added.
Lord McColl subsequently withdrew the amendment.
Correction 16 February: The introduction to this report, which was based on agency material, has been amended to make clear that the proposal has not yet been put to the Children's Commissioner for England.